Stop the Bureaucracy! Reducing administrative and regulatory burdens for MSP and citizens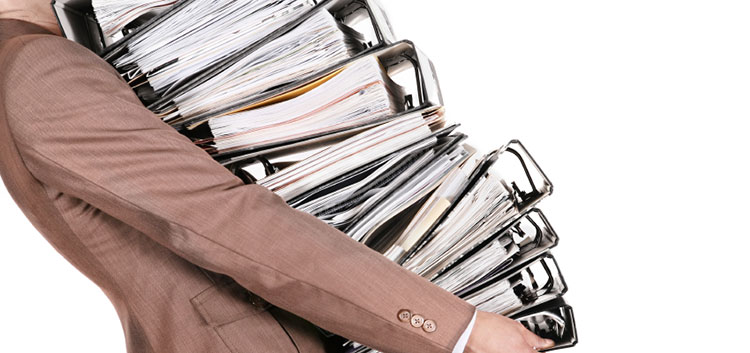 Slovenia is working to reduce administrative and regulatory burdens. Both of them being part of smart regulation.
Reduction of Regulatory Burdens form 2009 to 2015
"Stop the bureaucracy!" VIDEO showing the process of solving initiatives to improve regulation
In October 2013, the Government of the Republic of Slovenia adopted a single document to ensure better regulatory and business environment and increase competitiveness. More...
The single document is a document with specific definitions of measures, commitments, proposals for solutions, leaders and implementation deadlines. For the first time, the single document contains standardized measures of several strategic documents that are logically grouped in sixteen areas, which pursue the objective of creating a better business environment and increasing the competitiveness of the Slovenian economy. Also a unified reporting for all documents will be established, the reports on the implementation of the single document will be delivered to the Government twice a year.
Upon reception of the single document, the Government of the Republic of Slovenia has also established a permanent inter-ministerial working group to ensure a better regulatory and business environment and increase competitiveness, led by the Minister of Public Administration and the minister responsible for the economy – the objective is accelerated and coordinated accession to implementation, therefore it is necessary to establish a team integration and operation of ALL MINISTERS.
The greatest emphasis is put on the process of unburdening the environment and spatial planning, the wider area of labour law, cohesion (drawing on European funds), finance (taxes and excise duties, as well as other duties) and the economy (status related legal affairs, and business or financial reports).
The Ministry of Public Administration manages, coordinates and harmonises the implementation of the STOP the bureucracy project, and also ensures that agents at individual ministries (i.e. members of coordinating and steering inter-ministerial working group) implement the measures in accordance with the adopted decisions.
Contact:
Matija Kodra
Ministry of Public Administration
Phone: +38614788346, email:matija.kodra@gov.si